San Antonio, TX Attorney for Collisions with Armored Transport Vehicles
Collisions on the road are frightening, and the aftermath can be messy. In the case of private company vehicles, it can be intimidating to contest the testimony of a large corporation. Patrick Toscano provides San Antonio and surrounding areas with the tools they need to stand up against corporations and businesses in accidents like these. An important aspect to keep in mind is the nature of the business vehicle and the employee's actions involved in the accident.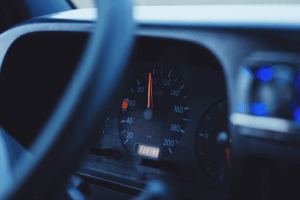 What is Armored Transport?
Armored transport trucks are contracted by businesses to transport large amounts of cash or valuables. Due to the risks involved with moving such valuable items, these trucks are specifically designed to prevent robbery attempts. While this does deter potential robbers, it makes the trucks significantly more dangerous if they are involved in a crash. The sheer weight of these trucks is nearly 14 times that of a typical passenger vehicle. The weight of armored transport trucks in conjunction with high speeds increase the likelihood of injuries resulting from accidents.
Common Armored Transport Truck Accident Injuries Include:
Broken Bones
Lacerations
Burns
Loss of Limbs
Internal Injuries
Paralysis
REQUEST A FREE CONSULTATION
Toscano Law Firm is ready to discuss your case. No obligation case review. Fill out a form and we will be in touch shortly.
Who is Accountable for Armored Transport Vehicle Accidents?
In many cases, the corporation that operates the armored transport trucks can be held accountable for the actions of their employees. Similar to those in bus accidents and company vehicle accidents, employers may only be found liable if the driver was acting within the scope of their employment. Negligent drivers, hiring practices, or maintenance flaws may be additional causes of your accident.
Speak to Our Armored Transport Vehicle Collision Lawyers Now
If you've been a victim in an armored transport vehicle accident, then it is important to hire a lawyer that is experienced in handling this type of case. Patrick Toscano is dedicated to fighting for your rights after a collision. Regardless of the severity of your injuries, Patrick Toscano can assist you in building your case. Call his personal cell phone now to discuss your case.