DWI Accident Lawyer in San Antonio, Texas
Drunk driving fatalities are 100% preventable, but this heinous and reckless act affects over 3,000 Americans each year. Every 20 minutes, someone is hurt or killed in a crash involving alcohol in Texas, causing the state to have the highest number of alcohol-related traffic fatalities in the nation in 2015. Driving while intoxicated can cause physical, emotional, and financial harm to you and those around you. If you have been drinking, call a cab or have a designated driver take you home.
Texas Dram Shop Act
Excessive alcohol consumption can be enabled and encouraged by businesses that sell alcohol, also known as dram shops. Under the Texas Alcoholic Beverage Code, or the Dram Shop Act, owners and employees of taverns, bars, and clubs who serve alcohol to visibly intoxicated patrons or minors may be held liable for any injuries resulting from a drunk driving accident involving the intoxicated individual. To learn more about your rights following an accident caused by alcohol, contact San Antonio's DWI / DUI accident lawyer, Patrick Toscano, today.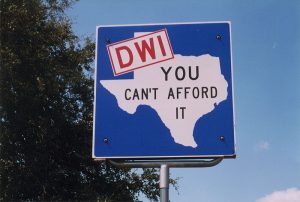 Know Your Drinking Limits
Texas law considers a person to be legally intoxicated if they have a blood-alcohol concentration (BAC) of 0.08 percent. Any driver under the age of 21 with a BAC of 0.01% can be cited with driving under the influence. There are cases however, in which a driver may be found negligent despite being under the legal BAC. A police officer may charge a driver with a Driving While Intoxicated (DWI or DUI) offense if they observe the driver exhibiting alcohol-induced behavior. Mr. Toscano will review and examine police reports, evidence, and other documents in order to successfully prove your case in court.
REQUEST A FREE CONSULTATION
Toscano Law Firm is ready to discuss your case. No obligation case review. Fill out a form and we will be in touch shortly.