Although the practice is based in San Antonio, Texas, Toscano Law Firm manages cases across the state. Mr. Toscano has previously represented clients in Austin, Houston, Dallas, New Braunfels, San Marcos, Laredo, Eagle Pass, Carrizo Springs, and Crystal City. He is also available to handle cases outside of Texas on a "pro-hac vice" basis which allows an out-of-state lawyer to be admitted to practice in another jurisdiction for only a specific case.
Don't confuse effort and good intentions with results. If you are searching for a personal injury lawyer that is dedicated to fighting for you and has a track record that speaks for itself, Patrick Toscano is here to help.
Car Accidents
If you have been hurt in a car crash, you may be entitled to reimbursement for both current and future medical bills that you incur.
Learn More
Truck Accidents
Our diligent truck accident lawyers will thoroughly investigate the crash to present the strongest case possible against those at fault.
Learn More
Bus Accident
If you were involved in a bus crash, you can file a personal injury claim, seek compensation for your vehicle damage, medical and therapy expenses, lost wages, and more.
Patrick Toscano and his team will be with you throughout the whole process and work diligently to get you the compensation you deserve.
Learn More
Motorcycle Accident
Riding a motorcycle can be a fun and exciting activity. However, it can also be dangerous if you are involved in an accident.
While money may not negate the pain and impact to your life an accident may bring, it may help you pay for rehab or other costs incurred.
Learn More
Oilfield Accident
Those who work in the oil fields may enjoy high levels of job security and work that pays well. They may also find that they are subject to a high number of risks each day that they are on the job. If an individual is hurt or killed while working on an oilfield, it may be possible for the victim or the victim's family to seek compensation.
Learn More
A San Antonio Attorney
Advocating for Injured Texans for more than 21 years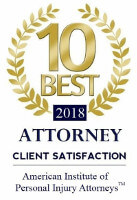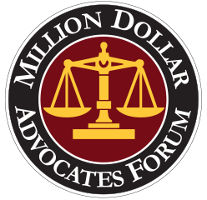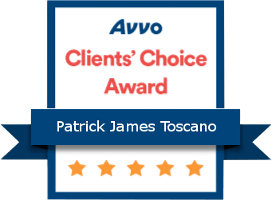 Our Lawyers
Meet Our Team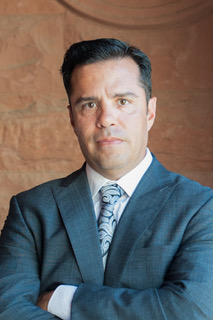 Patrick Toscano
Founding Attorney
Trial lawyer Patrick J. Toscano is the founding attorney of Toscano Law Firm. Mr. Toscano has handled hundreds of personal injury cases, including auto accidents, medical malpractice, product liability, premises liability, and workplace accidents across the state of Texas. His dedication to his clients and personal motivation to best serve them has allowed him to win against some of the biggest insurance companies and largest corporations.
Before his time in the courtroom, Patrick received a Bachelor of Science in Criminal Justice from University of Texas – San Antonio. Soon after, he left for Lansing, Michigan to study law at Western Michigan University Cooley Law School. After his first year at Cooley, Patrick received an academic scholarship based on exemplary academic performance. In 1999, Toscano received his Doctor of Jurisprudence (J.D.) from the university. He was licensed by the State Bar of Texas on May 03, 2000.
A native of San Antonio, Mr. Toscano returned to his hometown to begin his career fighting for those within his community. There, he applied what he learned in the classroom while learning how cases are defended and under which state defendants pay to settle lawsuits. After a decade of practicing law, Patrick continued to search for the best way to serve his clients and fight for the compensation they rightfully and legally deserve.
In January 2010, Mr. Toscano opened Toscano Law Firm. He wanted to be able to have a more hands on approach with his cases to ensure that his injured client and their family got back on their feet. The size of his previous firm prevented him from being as personal as he feels his position requires. So, when he opened his own firm, he made it a point to make the injured party and their family come first by providing his personal cell phone.
Now with almost two decades of experience, Mr. Toscano has recovered millions of dollars for his clients through "out of court" settlements and trial verdicts. His exceptional performance on behalf of his clients has qualified him as a member of the Million Dollar Advocates Forum, a prestigious group of U.S. trial lawyers with million and multi-million dollar verdicts, awards, and / or settlements.
Never has Mr. Toscano and his staff been more focused on providing victims of negligence and other wrongful conduct outstanding counsel. Determined to meet your goals, Patrick will explore all possible avenues of your case and determine the best course of action. Through hard work, creative problem solving, and an attention to detail, he hopes Toscano Law Firm best serves everyone that walks through their doors.
Valerie Benavides
Attorney
Valerie brings a diverse background in both civil and criminal law which enables her to advocate for her clients on a multitude of issues. Call Toscano Law Firm today to schedule your free consultation.
Ms. Benavides grew up in Pearsall, Texas. Upon graduating as Valedictorian of Pearsall High School, Valerie was awarded recognition as a Robert C. Byrd Scholar and a Gates Millennium Scholar. These esteemed scholarships solidified her outstanding academic achievements as well as leadership qualities while beginning her time at Rice University in Houston, Texas. She became an active member of the Hispanic Association for Cultural Enrichment at Rice (HACER) and Rice Student Volunteer Program and Community Involvement Center (RSVP).
After receiving a Bachelor of Arts in Political Science in 2005, she moved to Waco to attend Baylor University School of Law. While in law school, Valerie studied abroad at the prestigious Universidad de Guadalajara in Mexico, was an active member of Women's Legal Society, and served as Secretary and President of the Diversity in Law Association. Prior to graduating from law school, she interned for the McLennan County District Attorney's Office, the Wilson County District Attorney's Office and for various civil and criminal litigation firms. In 2009, she received her Doctor of Jurisprudence (J.D.) from Baylor. She was licensed by the State Bar of Texas on November 6, 2009.
Ms. Benavides began working at Toscano Law Firm in January 2010. She focuses primarily in serious injury cases such as wrongful death and survival actions, negligence and premise liability claims. She also handles related family and criminal law cases for the firm's personal injury clients.
Our Reputation
What Others Are Saying
When you are faced with unexpected challenges, especially in a crisis, knowing where to start can be overwhelming. Finding someone you can trust is undoubtedly scary; however, I don't feel that way anymore. With Patrick Toscano I found a dependable, knowledgeable, and compassionate professional willing to help me. Patrick LISTENED to my situation, found the solution, and resolved it expeditiously. I am confident that regardless of the severity of the situation, minor or major, that I can depend on Patrick's legal expertise and compassionate service to deliver the justice I need. Bottom line, Patrick is the one I trust and have recommended to all my family and friends with for their legal needs.
I was having a serious problem with a family member. I saw Patrick Toscano's page and that he gave his personal phone number. He, not his assistant nor his secretary, answered immediately. After a short discussion, he told me what he could do for me then suggested we meet at MY convenience: no appointment, no having to wait, he was ready to help me right away. When I met him at his office, he had already started the necessary paperwork. I have never had an attorney be so quick, efficient, and ready to go. Mr Toscano's phone number is now in my contact list and he will be the first person I call when legal help is needed.
My car accident experience with Patrick Toscano was great! I was injured in a car accident and I contacted him on his cell phone and he answered. Instead of getting a calling center answering and sending me to some random lawyer, I was able to talk to him directly. He told me what to do so I could protect myself. When it came time for settlement of my case he got me all the money I felt I deserved. Because of the experience I had with him and his staff I continue to refer all my friends and family to him whenever they are injured. Thanks Mr. Toscano
At a time that I had suspected that justice would not be served for a situation as common as mine, Patrick Toscano was introduced to me by my father. Without a doubt I immediately began to acknowledge him as a professional and eager man. He worked diligently to assure that my case was handled and resolved in the correct way. I had a lot more hope for my case than I initially felt because I had complete trust in Patrick that he would get me as much medical help and compensation that I deserved and of course he did just that! I have so much gratitude towards Patrick and I recommend anyone to consider working along side this man.
Get In touCh
Request a Free Consultation
Wide service area
All of south texas: Austin, Houston, Dallas, New Braunfels, San Marcos, Laredo, Eagle Pass, Carrizo Springs, and Crystal City
Personal Attention
You have Patrick's cell phone number for whatever you need.