Toscano law firm
Real People, Real Results
A Track Record of Results
Wrongful Death
$8.25 Million
Net to Client: $5,484,489.03
Expenses: $18,260.97
Attorney Fees: $2,747,250.00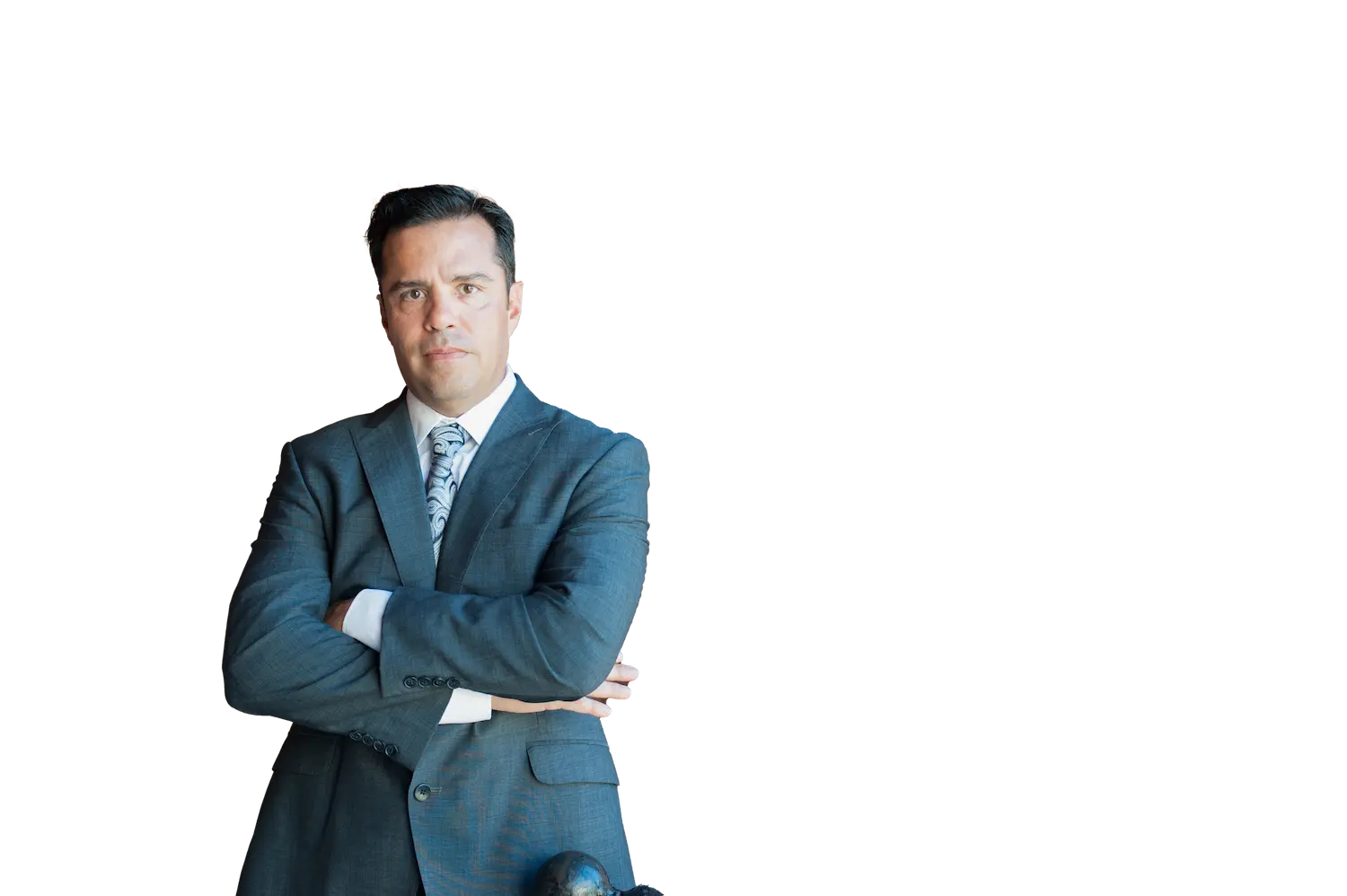 Injured? Call my cell phone now.
No waiting. No phone menus. Just call.
Our focus is on making things right for you.
As a law firm focused on personal injury, we have the years and the expertise necessary to get your case resolved successfully. While most lawyers will show big numbers, they aren't a respresentation of what the person is actually getting. We'll make sure that you are taken care of. We deliver.
Request a Free Case Review
Advocating for Injured Laredo citizens
for more than 23 years
We put our years of expertise at your service. If you need someone by your side, explaining and helping at every step along the way, Patrick Toscano Law Firm is what you've been looking for. We will fight to get every penny you're entitled to.
It's part of our Texas fighting spirit. We won't stop until we make things right.
Focus on Recovery
Let Our Law Firm Handle The Rest
Car Accident
If you have been hurt in a car crash, you may be entitled to reimbursement for both current and future medical bills that you incur.
Bus Accident
If you were involved in a bus crash, you can file a personal injury claim, seek compensation for your vehicle damage, medical and therapy expenses, lost wages, and more.
Patrick Toscano and his team will be with you throughout the whole process and work diligently to get you the compensation you deserve.
Truck Accident
Our diligent truck accident lawyers will thoroughly investigate the crash to present the strongest case possible against those at fault.
Motorcycle Accident
Riding a motorcycle can be a fun and exciting activity. However, it can also be dangerous if you are involved in an accident.
While money may not negate the pain and impact to your life an accident may bring, it may help you pay for rehab or other costs incurred.
Oilfield Accident
Those who work in the oil fields may enjoy high levels of job security and work that pays well. They may also find that they are subject to a high number of risks each day that they are on the job. If an individual is hurt or killed while working on an oilfield, it may be possible for the victim or the victim's family to seek compensation.
Service Areas
We Serve Laredo
Whether you're in San Antonio, Laredo, Eagle Pass or Carrizo Springs, we can help you.
Real People, Real Results
Medical Malpractice
$1,750,000
Net to Client: $994,081.41
Expenses: $55,918.74
Attorney Fees: $700,000.00
Injuries: Air Embolism

Car Accident
$530,000
Net to Client: $220,250.57
Expenses: $8,082.76
Attorney Fees: $186,666.67
Injuries: Fractured ankle, fracture of three toes, broken hand, broken wrist
Oil Field Injury
$475,000
Net to Client: $275,055
Expenses: $9,945.00
Attorney Fees: $190,000.00
Injuries: Loss of toe
Premises Liability
$350,000
Net to Client: $150,000
Expenses: $28,606.63
Attorney Fees: $154,455.87
Injuries: Broken ankle and non-surgical back injury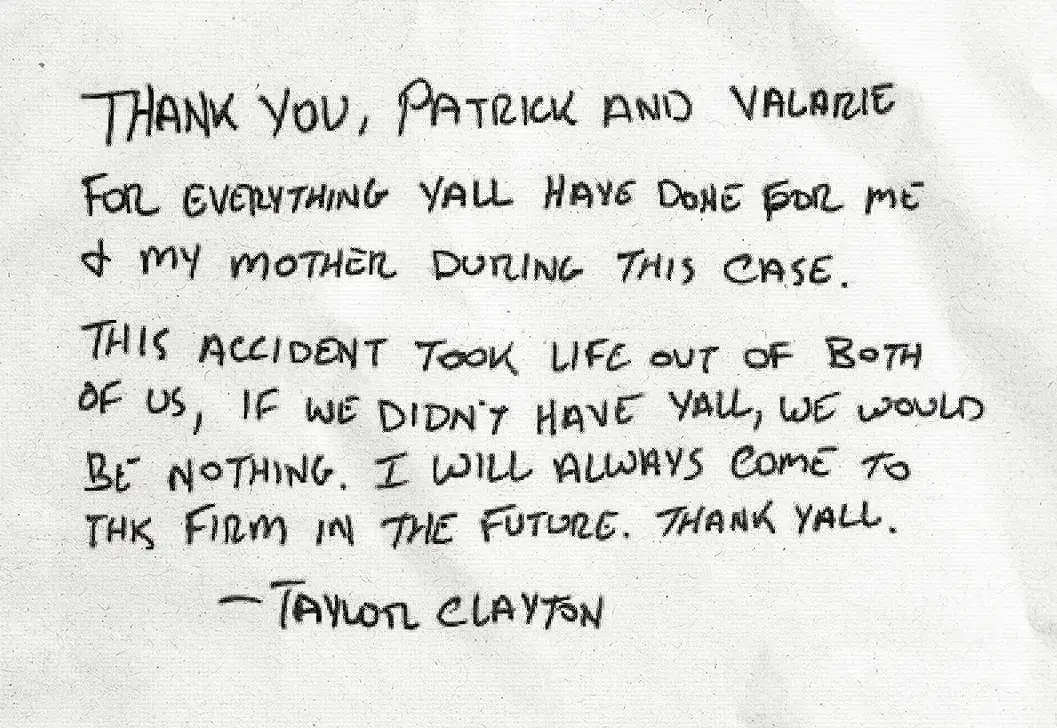 I was having a serious problem with a family member. I saw Patrick Toscano's page and that he gave his personal phone number. He, not his assistant nor his secretary, answered immediately. After a short discussion, he told me what he could do for me then suggested we meet at MY convenience: no appointment, no having to wait, he was ready to help me right away. When I met him at his office, he had already started the necessary paperwork. I have never had an attorney be so quick, efficient, and ready to go. Mr Toscano's phone number is now in my contact list and he will be the first person I call when legal help is needed.
When you are faced with unexpected challenges, especially in a crisis, knowing where to start can be overwhelming. Finding someone you can trust is undoubtedly scary; however, I don't feel that way anymore. With Patrick Toscano I found a dependable, knowledgeable, and compassionate professional willing to help me. Patrick LISTENED to my situation, found the solution, and resolved it expeditiously. I am confident that regardless of the severity of the situation, minor or major, that I can depend on Patrick's legal expertise and compassionate service to deliver the justice I need. Bottom line, Patrick is the one I trust and have recommended to all my family and friends with for their legal needs.
After meeting Patrick Toscano for my initial consultation, I knew I was in good hands. He took the time to explain everything that would or could occur during my case. I like that he was clear and up front with expectations. I knew fighting my own insurance company would be a battle but I didn't realize how much, Mr. Toscano and his very trusted assistant Maria were efficient in keeping me informed through out the whole process and I never felt as though I had to do any of the leg work. They took care of retrieving what ever was needed to win my case. I would use him again and highly recommend.
I was involved in a car accident and hit by a distracted driver. I tried for almost two years to settle the claim myself. After beating my head against the wall and being treated as though I had nothing to claim by the other driver's insurance I found Patrick Toscano who stepped in and made everything easy. The case finally settled and I couldn't be happier. Mr. Toscano and his team treated me with respect, kept me well informed and made me feel from the beginning that everything was going to be alright…and it was. My sincerest gratitude to Patrick and his team!
Patrick Toscano took care of my husband case and he did everything to get my husband case settled. I would definitely refer him. He will go over and above to help you. Thank you Patrick Toscano to you and your staff.
Toscano Law firm has been in our family for years for business and family. We have always loved their professionalism with handling every situation, big and small. Our experience with their law firm has been topic of conversations and always come highly recommended whenever the need may arise.
I was hesitant to contact a lawyer about being rear ended in a vehicle accident. I reached out to the Toscano Law Firm for some advice. I was immediately put in contact with Patrick. We discussed my case in which Patrick advised me that I needed to seek medical attention for my injury. Patrick's team took care of the rest! I made it to all my rehab appointments and now I'm back to 100%! In addition to providing excellent customer service Patrick fought for more compensation for me and my family than I expected from the insurance company. I will never hesitate again if put in the same situation. I was so pleased with the experience I have referred several coworkers to Patrick. If needed I will always go back to the Patrick Toscano Law Firm.
I was having a serious family problem. I saw Mr Toscano's home page and that he had listed his personal phone number. I called and on the 2nd ring Mr Toscano answered. No waiting for an appointment and then driving to his office, I told him of my problem and he immediately told me what he would and could do to resolve my concerns. He then suggested we meet at my convenience. When I saw Mr Toscano, he had already started the paperwork. Very efficient and ready to go! Mr Toscano will be my first call if I have a legal problem again.
Thank you to Mr. Patrick Toscano and the law office staff. It was an extreme privilege and honor to have had them on my side during challenging times. They were always extremely helpful and considerate of all associated needs from beginning to end. From the questions to the concerns, the staff was always available in addressing essential issues in a timely and effective manner. The entire team always maintained a true professional spirit and I was very grateful to have met them.
Patrick Toscano law firm has helped me on several occasions. I have recommended in the past to friends and family members, and I will continue to recommend.
Was treated very nice and the firm got the job done.
I was involved in a rear ended collision and I injured my neck and lower back. I called Patrick to get advice on what I should do about my truck damage. He was awesome! He contacted the insurance carrier of the other vehicle to start the repairs. They provided a rental truck until all the repairs where completed. I did suffer back and neck injuries which required surgery. Patrick contacted several specialists to find the best treatment for my injuries. Patrick then sued the trucking company as my medical bills piled up. He was relentless as he negotiated with various adjusters and defense attorneys. My case was resolved and a great settlement was reached. Patrick's staff was very helpful and professional. I would highly recommend Patrick Tescano Law Firm
THE BEST! Patrick Toscano is the best! Very attentive, amiable and argued my most recent case with such precision, that it created paper shuffling by opposing counsel. Needless to say that my case turned out better than I could've hoped for! I've been conducting business with Esquire Toscano for well over 10 years and within all SPECTRUMS OF THE LAW. I have always received favorable results; e.g. probate, business, contract, employment, family, trademark and patents. As a local prominent business owner, I will continue to refer my business associates, family members and everyone I know to Patrick Toscano, respectively. Additionally, In giving advice, Patrick is a "Social Engineer" and always steers his clients down the high road; not succumbing to legal parasitic tactics. I feel that he genuinely looks after my best interest as a trusted Lawyer-and has most definitely earned my respect, trust and this "Glowing Review!"
At a time that I had suspected that justice would not be served for a situation as common as mine, Patrick Toscano was introduced to me by my father. Without a doubt I immediately began to acknowledge him as a professional and eager man. He worked diligently to assure that my case was handled and resolved in the correct way. I had a lot more hope for my case than I initially felt because I had complete trust in Patrick that he would get me as much medical help and compensation that I deserved and of course he did just that! I have so much gratitude towards Patrick and I recommend anyone to consider working along side this man.
One of the best attorneys in town. Look him up.
Great staff. Always there to answer questions at any time. Very happy with my settlement.
Great people to help with your legal needs
Get In touCh
Request a Free Consultation
Wide service area
All of south texas: Austin, Houston, Dallas, New Braunfels, San Marcos, Laredo, Eagle Pass, Carrizo Springs, and Crystal City
Personal Attention
You have Patrick's cell phone number for whatever you need.